Only one thing smells like Poop.
Poop!
I put both dogs out this morning for their a.m. ablutions.
Wee Fiddle scratches at the door to get back in. ( Odd that Banjo has never done this )
Onywiy ( that's how I pronounce "anyway") I let both dogs in and continue reading fellow Bloggers posts.
Sniff - yucky sniff NOT aromatic sniff
Sniff, sniff
My nostrils are not amused.
Shit!
Literally.
Fidddle has had "The Diarrhea"
Fiddle has a tail like an Industrial Mop.
Fiddle has a Poop filled Industrial Mop.
Fiddle has taken it upon himself to paint floors, walls and carpet with his Mop.
Fiddle thinks he should win an award.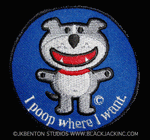 I made a sign.
Now I just need to teach him to read.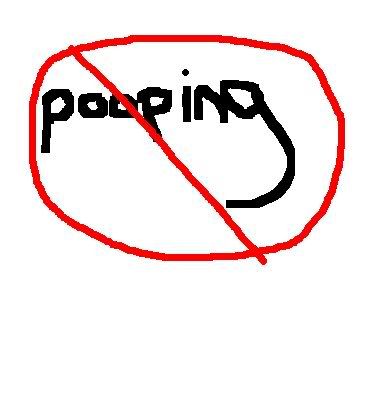 Fiddle has been Lysol'd, bleached and disinfected along with everything he decided to paint.
Fiddle has the cleanest bum and tail that any dog could wish for.
Fiddle has come out of this whole debacle smelling of Roses.
My nostrils however may be damaged for life.
Oh and did I mention my horrendous gag reflex? ( dentists hate me)
It's working folks, it's definitely working.