Barely have time for a quickie today.
I understand the whole Global Warming thing but who the hell is responsible for speeding up time?
I have to thank each of my fellow Bloggers for taking the time to respond to the Meme.
I enjoyed reading each and every one.
I had no clue that these things can be "irksome" ?
Actually I was quite impressed with my linking skills!
Mike
apparently has some interesting video footage he is about to share...it may not be for the faint hearted.
Last night I decided to cook dinner. Since SB
Mastered The Art Of French Cooking
my culinary skills have been somewhat thwarted.
I decided to cook Irish Stew and Soda Bread.
Cue Gordon Ramsay video.
Got it. Easy. Thank you Gordon.
I followed him to the letter!
His looked delicious.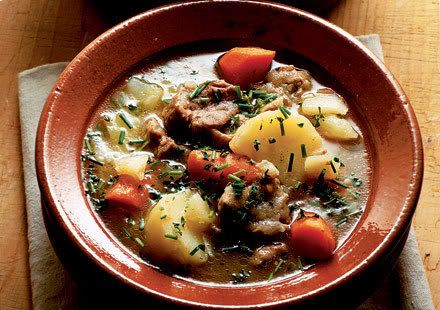 Mine, not so much. Although SB does appreciate it when I make an effort.

Then to top it all TCI.
TCI - What cha cookin mommy ( she speaks funny)
Me- Soda Bread
TCI - Yeuuuck ( as only a 13 year old can say it)
Me - Stop that, it'll be delicious ( I still had hope at this time)
TCI - Soda? In bread? What kind did you use? Not my Dr Pepper I hope!
Me - speechless
I can't cook for peanuts.
How did that phrase originate ?
Cue
Bilbo