I don't usually post twice in one day but I feel the need to share.
SB is broken.
A physically broken specimen of maleness.
It's not pretty.
He's walking around- barely- in a OMG I've pooooooped my pants kinda way.
Reeking of Icy Hot.
Poor Baby?
NO feckin Eejit!
Two things happened to him this morning.
Clarification- I was NOT either of them!
1. He tried to get on his horse (bareback) from the rail of the Round Corral.
He's done it a million times.
Today, Talisker decide to walk off just as SB swung his leg over!
Result?
SB on his arse, in the dirt, Talisker looking at him like was a jackass - smart horse!
Did this cause the "broken" body?
Oh HELL NO!
SB decides to "right" himself, from flat on his back to Homo-sapien UPRIGHT...get this
By doing a feckin BACKFLIP!
*aside * he assures me that in his "soccer" days it was the "only" way to get back on yer feet!
Yeah, well thats as maybe but those days are long gone darlin!
So picture this, or not ( for those of you out there with more "delicate constitutions")
SB lunges backwards, forgetting two important details!
1. He is now OLD and OUT OF SHAPE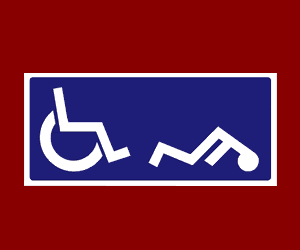 2. Relevant in it's own way...he's wearing a cowboy hat ( now feckin SQUISHED)
He gets to the point, of both legs, up in the air, 90deg, when...OMFG his back LOCKS!
Sad but true!
The mind was willing but the body was way smarter!
POOR BABY!