I'm being completely overwhelmed by technology at the moment.
What with "the blog" ( I've created a playlist and am trying to get it to "shuffle"), Facebook and now something called Bebo ( my wee sister has got me involved in this one) I'm exhausted...
I have been playing Club Penguin with WT and it seems much more my style!
Hell, you get a wee penguin to waddle around AND you can collect Puffles!
Behold, PUFFLES at play!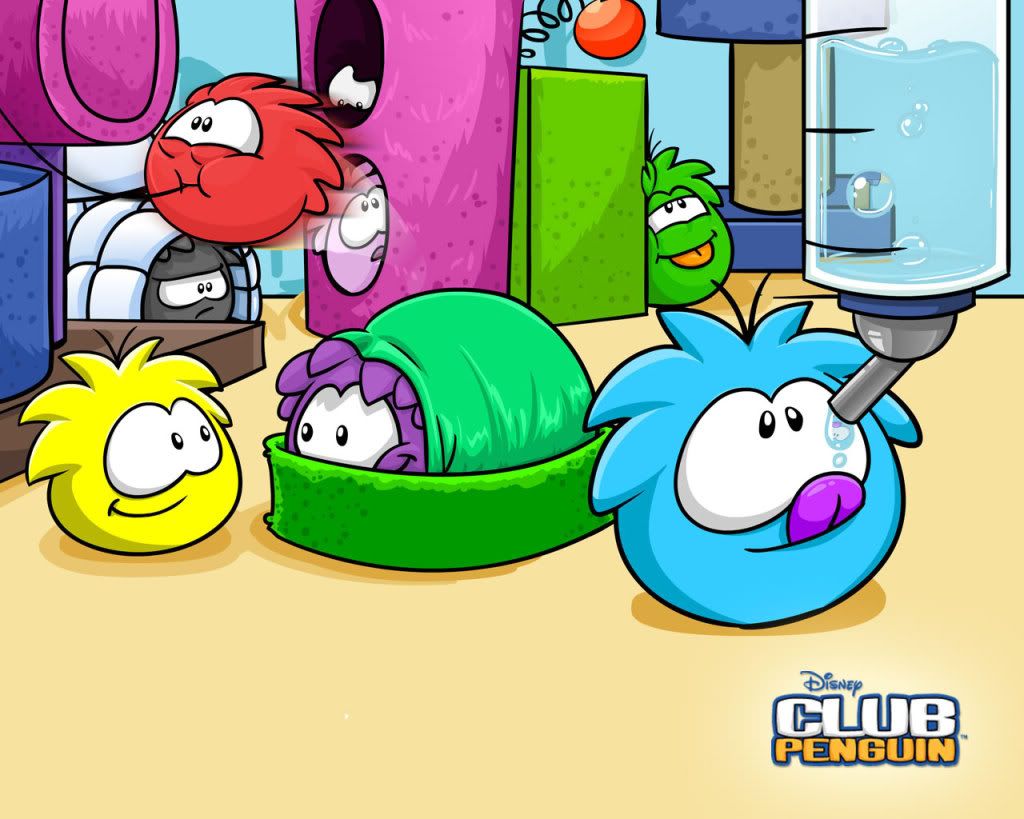 I did not know that Penguins had pets!
That's all...
Got to go teach people how NOT to terrorize horses.
Then come home and play with my wee Penguin...awwwwwwww